I'm sure it goes without saying, but the tour has been postponed due to some virus, I forgot the name...? This is a weird time, but we all gotta do our best to protect ourselves and others. Much love to you all. 
I sure hope to see everyone next time around. Not sure when exactly that will be, but I will try my best to get back to these places as soon as I can. This is a huge blow to all musicians, restaurants, venues, promoters etc. For me, this tour was going to help fund my new record. As an independent musician playing live shows and touring is one of the only options I have to fund large projects like this. Unfortunately, that idea is gone. 
If you have any ideas for live event streaming let me know, and feel free to visit my website if you feel like you'd like to help! Buy merch, Donate on the "contact" page, or just send me an email with some positive thoughts. <3 
Donate: paypal.me/rachelbrookemusic
In addition to some live concert streaming, I'll be recording songs and posting them on youtube to pass the time ..Here's one from the other night. 
https://www.youtube.com/watch?v=bVCJAeas4sU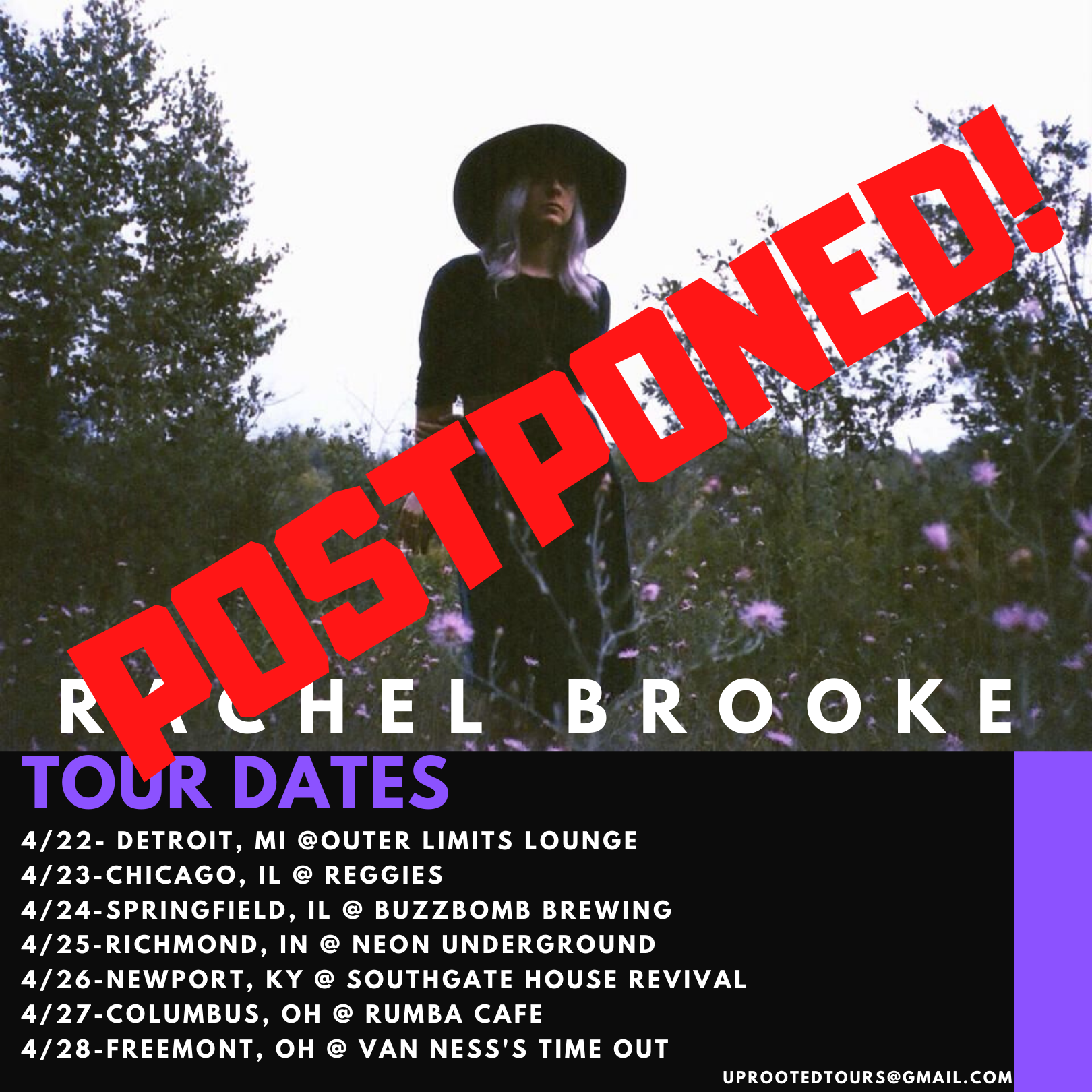 In the coming weeks/months its gonna seem pretty lonely..but we are all sharing this odd experience together. You're not alone. We'll get through this..